Witamy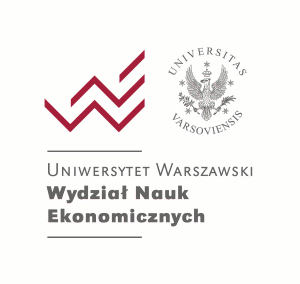 Platforma elearningowa WNE UW powstała w ramach prac nad eksperymentalnymi metodami nauczania ekonomii z wykorzystaniem nowoczesnych narzędzi IT. Zapraszamy do korzystania bez ograniczeń z jej zasobów wszystkich pracowników i studentów WNE UW oraz osoby zaprzyjaźnione z Wydziałem.

Od dnia 24 lipca 2023 r. ulega zmianie nazwa serwera. Nowa nazwa platformy to: https://elearning.wne.uw.edu.pl
Zmianie ulega TYLKO nazwa linku dostępowego. Kursy oraz dane logowania na platformie Moodle WNE, pozostają bez zmian.
UWAGA:
Studenci WNE UW proszę logować sie jedynie przez USOS --> Zaloguj się używając swojego konta: [Logowanie pacowników i studentów UW]
UWAGA PRZED LOGOWANIEM:
bardzo ważne jest, aby do komunikacji wewnątrz uczelni używać adresów studenckich (z rozszerzeniem .......... @ student.uw.edu.pl). Sprawdź, czy Twój adres w USOS jest prawidłowy. Dwa kluczowe powody, dla których tego wymagamy:
niektóre platformy wideokonferencyjne wymagają do zalogowania konta studenta (adres e-mail ........ @ student.uw.edu.pl jest powiązany z Twoim kontem akademickim Google).
Twoje konto Moodle musi być połączone z kontem USOS poprzez adres email. Nauczyciele mogą usunąć Cię z kursu, jeśli użyjesz adresu e-mail innego niż ucznia - używaj tego adresu do komunikacji wewnątrz UW, który jest zawarty w regulaminie studiów.



ATTENTION:
WNE UW students, please log in only using USOS -> Log in using your account: [Logowanie pacowników i studentów UW]




NOTE BEFORE LOGIN:

it is crucial that you have to use student addresses (with the extension ..........@student.uw.edu.pl ) to communicate inside the university. Check if your address in USOS is the correct one. Two crucial reasons why we require it:
some of the videoconferencing platforms need your student account to login (the mail ........ @student.uw.edu.pl is connected with your Google academic account).
your Moodle account has to be connected with your USOS account by the email address. Teachers can remove you from a course if you use an alternative address instead of your student email address - the requirement to use this address for all UW-internal communication is included in the study regulations.
Skip aktualności
Aktualności
(There are no discussion topics yet in this forum)